Here's what I used to think of a blogger when I saw a footnote stating that their post was sponsored: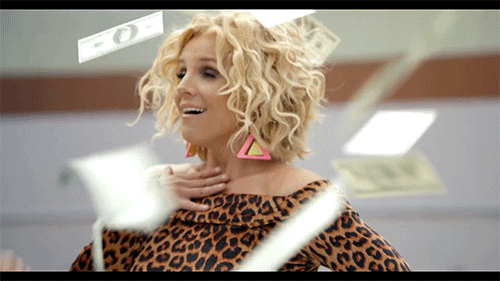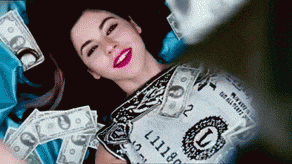 Turns out… it's more like this: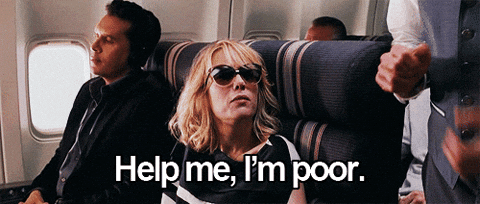 TL;DR – I'm not making a profit off of sponsored content.
I will be investing most (probably all) income back into the blog for the benefit of my readers.

Here's the thing –
There is a LOT of money that goes into starting a blog…
If you want a blog, you're going to have to buy a domain name – $12.00. Okay. The company is going to offer you insurance so no one can look up your identity from your URL, and you'll want to buy that – it's about $8.00. So $20.00 gets you www-whatever-dot-com.
But, in order to be able to have freedom to design my blog the way you want to, you need to get a host – a cloud storage space to save your website on. You can get a great deal with a host if you sign up for a 36-month contract – about $19.99/month. But wait – the total is due up front, so $19.99 * 36 = about $720. LOL. If you want to go month-to-month, it's around $40.
So now you have a URL and a storage shed for your website. But… what are you going to put on your website? Cookie cutter blog templates range from free to around $80. By and large, pre-made templates are either very plain (black/gray/white) or very pink and floral. If you don't fit into either of those categories, you'd have to consult with a graphic designer, which can cost thousands to create and implement.
But – say you got a high-end, non-customized template, for about $40. So, domain, host, and template all together, we're looking at just over $100 to get your site up and running. Then $40+ a month for maintenance, etc, etc.
Now as a blogger, it's generally good practice to include pictures in your posts. You may be able to get away with your phone camera for a little, but have you ever pulled up a pic taken on your camera up on a computer? It looks like $#*!. You're going to want a high-quality camera for your website pics. So a camera would be at least $500, or you pay a photographer for a around $100-200 a session… you get my drift.
…And The Money Comes in at a VERY Slow Trickle (If At All)
There's a few different ways that you can be compensated as a blogger.
You can get sponsors for your blog that will place advertisements on your site. For every click on your site that leads to a sale, you get a very small portion of that sale. Like, 3-12% small. So even if you got $100 of sales to their site, you'd end up with $3-12. Try not to spend it all in one place.
Websites will also send you samples or product trials in exchange for your promotion on your blog. This is pretty dope, but lip kits won't pay your rent. There's a site called Influenster where influencers can test products for free, as long as they post about it. Having a "social impact" of about 2000 (the sum of my blog / Facebook /twitter / insta / pinterest followers), and after filling out like 10 lengthy "snap" surveys and 150 product reviews, I finally got an offer in my email to participate in a "VoxBox" which is their freebie box. I'm not sure what it is, but based on the questions they asked me, I'm pretty sure it's salted caramel popcorn. I'm not sad about getting free caramel corn, but – I didn't start this blog because I wanted to review and blog about snacks.
The top 1% of bloggers receive amazing profits from their blogs. But generally, any income that my blog makes for the foreseeable future will get put back into the blog for the benefit of my readers.
So – when I write about a sponsored product, I'm not trying to swindle you. I'm trying to introduce you to new, upcoming, quality products, so you can make a purchase, and I can continue to provide quality content for you. You win, I win, we all win. Now who wants some caramel corn??