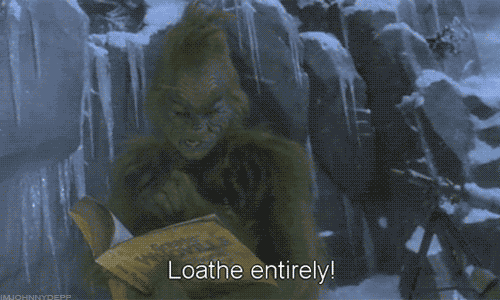 "Bah Humbug" is a little strong, but Christmas is definitely not my favorite holiday. Halloween? Heck yeah! Thanksgiving? Bring it! Saint Patrick's Day? Slainte! But Christmas… Christmas is not my thing lately. Don't hate me – I think I've just come to associate this time of the year with the stress of finals and working retail. These are a few of my [least] favorite things…
1) Putting Up Decorations is a BITCH
My boyfriend runs a cord out of his basement, through the laundry vent, up the side of the house, and around the gutter to hang icicle lights around his front porch. The next afternoon, he tore them down because he had hooked the cords in the wrong way and the lights wouldn't turn on. I like to relax on my weekends. Spending my Sunday hauling out a Christmas tree and putting out lights is not my idea of fun.
2) No Version of "Baby, It's Cold Outside" is Ever Not Rapey
What male/female celebrity pairing HASN'T recorded this song (exception: Glee #KlaineFTW)? All of them are annoying, all of them include low-key sexual references, and none of them explicitly state the female's consent (or in Glee's case, Kurt #Porcelain). I know we're living in Trump's America right now, but do we have to talk about grabbing her by the pussy on Christmas? Is there no holiday that is sacred?!
3) Christmas Spirit Does Not Apply to Parking Lots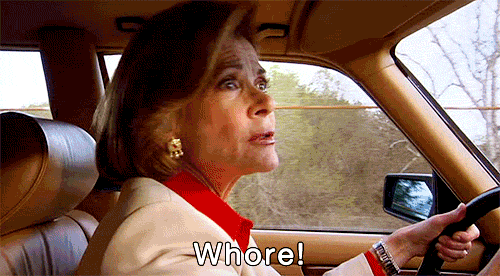 I live in Pittsburgh, and yes – Pittsburgh drivers are crazy. But you would think that holiday cheer would brighten the moods of shoppers during the yuletide season. NOPE. Parking space standoffs, people refusing to let anyone merge… We wish you a Merry Christmas, just not on the road.
4) Secret Santa IS. THE. WORST.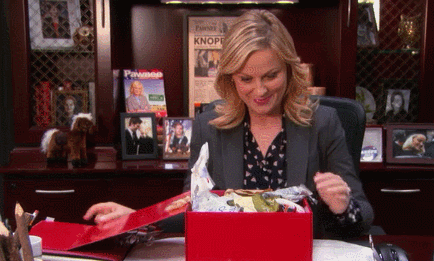 Your office puts everyone's name in a hat. You spend $25 to get something for your coworker that you've talked to about three times, then a coworker who has talked to you about four times buys you a candle that will get lost in your trunk for at least five months. Why can't we all just take $25 and buy ourselves a gift card?!
5) We Don't Need The Cookies. We Really Don't.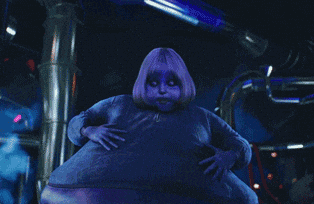 I don't care who you are or how fast your metabolism is – sugar makes us all hyper then wired then tired then grumpy. Especially when we have access to mass amounts of sweets at home, at work, at parties… it's a recipe for disaster.
Christmas – love it or hate it? Lemme know below, babes!