In my opinion, coats are always worth the investment.

They're one of those closet staples that will last year to year, and, let's face it – they serve a very functional purpose, so quality is important.
However – not everyone has the account balance to be able to afford these investment pieces.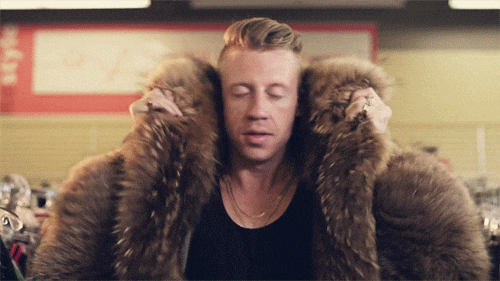 So, along with my favorites, I've also hand-picked some cheaper alternatives that are a little easier on your wallet (you're welcome).
Note: I'm totally biased towards J.Crew when it comes to outerwear (you'll see). It's not my fault that they make such killer coats, okay? They're not paying me to push their designs. But hey – If you want to throw a free coat my way, J.Crew… Hit me up.
1) The Furnace
I could not survive a winter in Pennsylvania without a long puffer jacket. I own this investment piece from L.L.Bean – It's convenient for pretty much anywhere that I have to be in sub-freezing temperatures for more than 15 seconds. I was super happy to drop hundreds for comfy warmth. Next, the Old Navy doppelganger offers a similar color, length and plush-lining for like 20ish percent of the price.
The Investment Piece: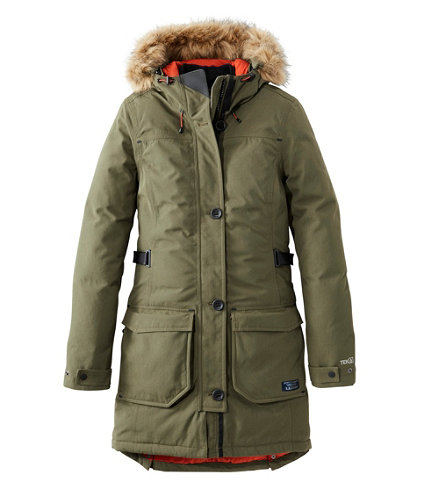 The Look-Alike:
2) The Fancy Nancy
From winter weddings to work parties, your ski jacket doesn't exactly pair well with your formal wear. Throw this over your dress-up to be warm and look hot. I own this investment piece and I did splurge for the Thinsulate extra layer of warmth. I've had it for four years now and am still confident with my purchase. The bargain version from H&M offers the same glamour at a much more reasonable price point. 
The Investment Piece:
The Look-Alike:
3) Fall's First Chill
Looks like a sweater, keeps you warm like a coat. Not overly bulky, perfect for that crisp autumn weather. The J.Crew piece, as all J.Crew, is an awesome quality purchase that will definitely hold up for several seasons to come. If you're on a budget though, Old Navy's coat-igan still gives you the same look for a lower price!
The Investment Piece:
The Look-Alike:
4) The Weekender
The SZA of coats! This coat will take you from Friday's happy hour to Sunday's brunch. I love a good pop of color in the gray blah of winter, and both the splurge and the steal offer bright color options. Now in this coat I've actually found a near-exact replica to J.Crew's iconic Cocoon in its factory store. I'm infatuated with the quality of J.Crew's coats, but if money's tight, the look-alike is definitely a worthy alternative.
The Investment Piece: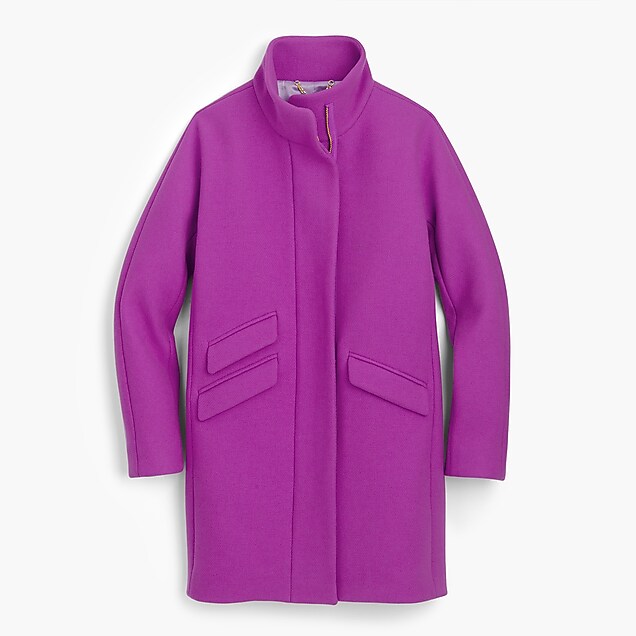 The Look-Alike: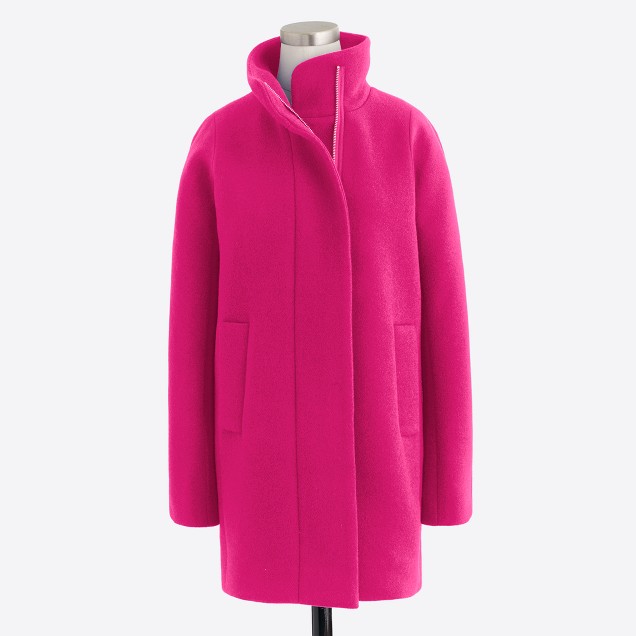 5)The Warm Worker
Look, I don't care if you're a company's vice president or an intern – you can't walk into work with a Columbia fleece pulled over your suit. Office attire requires outerwear to match, and these coats fit that bill. The Zara splurge is reminiscent of the coat your grandfather wore to and from work. I call it Mid-Century Chic. The knock-off from ModCloth offers a similar retro look at a lower price.
The Investment Piece:
The Look-Alike
Which coats do you think you would invest in, and which ones would you go with the cheaper look-alike? Let me know in the comments!