Ah, Sephora… you come in with your full paycheck, you come out flat broke.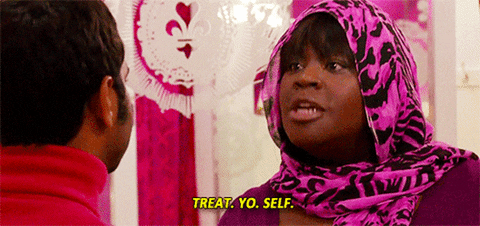 I ran in last weekend for some quick grabs – some new finds and some old faithfuls. Here's my beauty purchases this month:
1) The Primer
Sephora was out of my go-to primer, so I was recommended to try this one. So far, so good! I'm a fan.
2) The Powder Foundation
This foundation is my lifeline. I have oily and acne-prone skin, so I stick to just primer, liquid concealer, and powder foundation. This is my favorite mineral foundation – It wears better than Bare Minerals.
3) The Mascara
You can't go wrong with a Benefit Cosmetics mascara – I alternate between this one, They're Real, and BADgal. I get the mini sizes because I've found that the full size dries out and starts to crumble before I've used all of the product.
4) The Everyday Eyeliner
You can't beat the classics. I use this in matte brown-black for everyday wear – I line my top eyelid to emphasize my lashes. Pro tip: lining your top eyelid also hides any accidental mascara spots on your lid. Win/win!
5) The Fancy Liquid Liner
The mecca of all makeup, I've heard nothing but raving about this liner. I'm excited to try it for myself! Not an everyday look, but definitely a fun night or going out look.
Have you tried any of these products, or do you have any alternative recommendations? Comment below, I want to hear about it!